INTERSTATE COMPETITIVE LEAGUE 2016-17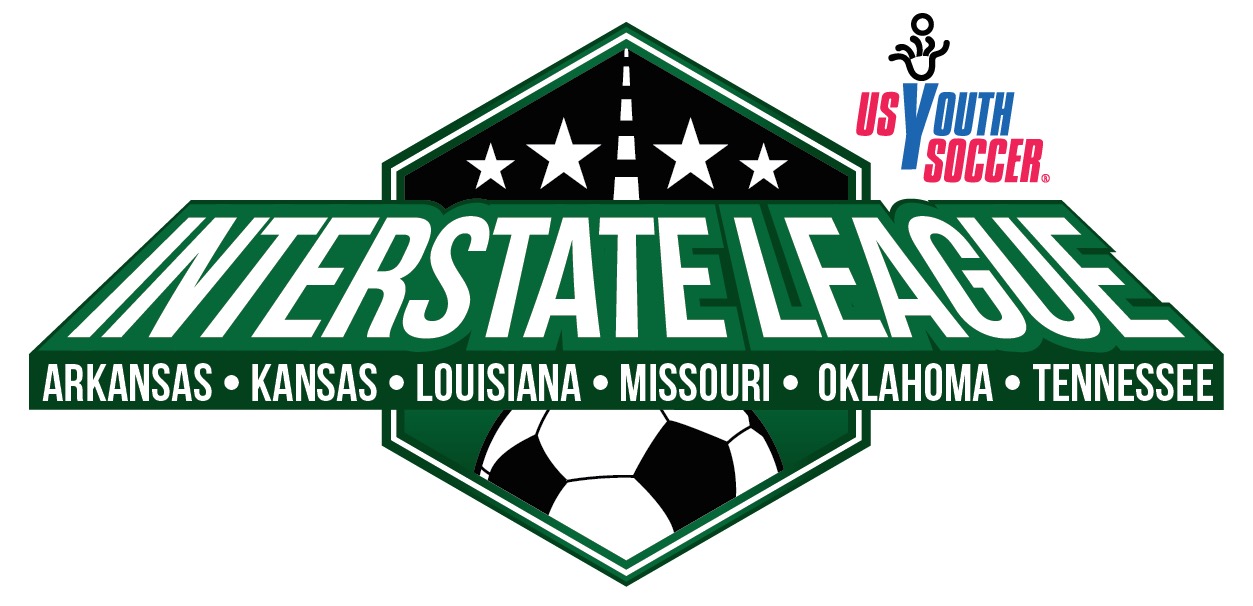 FALL 2016 Interstate League Schedule
Due to the ACT being scheduled on Sept. 10, all U16 and older games were scheduled late on Saturday and on Sunday.
Games will be scheduled on Oct. 8 if any AR vs AR games within a bracket could not be scheduled on the other dates. Most of these games are against local opponents. If both teams agree to move it to another date we will allow "one" date change per game if it is received by Sept. 19. Oct. 8 is the only date that a team may request a game change.
Currently the schedule only reflects times/locations for the first two weekends of play. We will complete the time/location for the other dates as soon as possible.
Started in the Summer of 2015 to create the proper level of competition
and reduce travel for Arkansas & Oklahoma Teams
The concept was to develop a cross state competitive league format, since
then additional States Associations were added to the league.

2008 (9U) 2007 (10U) age groups as a Junior Academy boys and Girls Division.
2006 - 1997 (11U - 20U) age groups for Classic boys and girls teams.
2016/2017 Play format for the fall season will include five play dates
Cost: $125.00 Registration fee, for 3-5 events.
Referee fees paid on field by participating teams.
Event registration: $50 per event (for teams that don't participate in the
league but want to participate on a specific date.)